Hosted by Jenni Hunt Johnson, an affiliate of Butterfly Express LLC.
Use my affiliate link to save 10% every day on Butterfly Express products at their website!
Use the coupon code LuvMyButterfly each time you order.
It's as simple as that! As a thank-you for supporting this site, feel free to download Printables.
Bending Tulips 2 printable cards.
Sample of the printable card.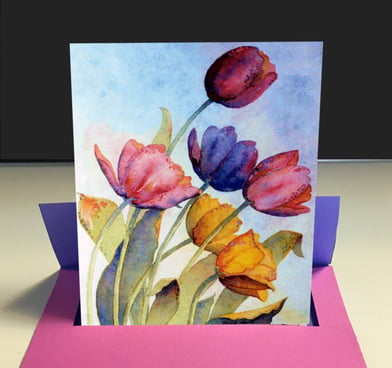 Suggestions for building a powerful supply of essential oils.
Butterfly Express oils you can use as substitutes for brands like doTerra or Young Living.
See how much you save buying Butterfly Express oils compared to doTerra and Young Living.
Parts of the body most likely to hold certain types of stress.
"When you were born," Native American proverb, on watercolor by Billie Hunt - 10" x8"
Therapeutic terms found in essential oil descriptions.
Something to remind you of the many ways you can use oils.
Learn how plant parts influence the healing properties of their essential oils.
I earn a small percentage of sales when you use my link to purchase Butterfly Express products.
The main Butterfly Express company website is ButteflyExpress.shop
Bookmark my discount link: https://butterflyexpress.shop/?beid=jenni
Now that I have ButterflyExpress.com up and running again, I'll be working on my new Halo Acres website and Etsy shop. I've been creating totem poles and other carved wood and engraved art, and I'm planning to do some fun things with my mom's artwork. She passed on several years ago, but her art is still alive!
The printable "words on watercolor" above is the first of many inspirational art pieces that I will be offering. I will make one of these available here, for free, each month to: Print - Frame - Enjoy! Many styles and sizes are available on my Etsy shop.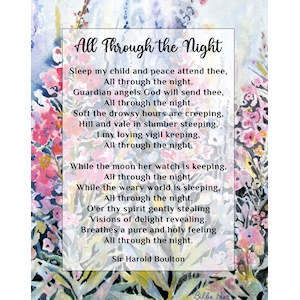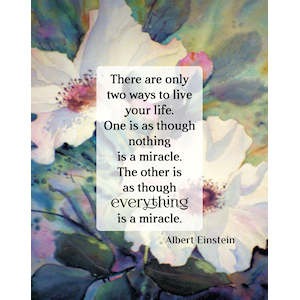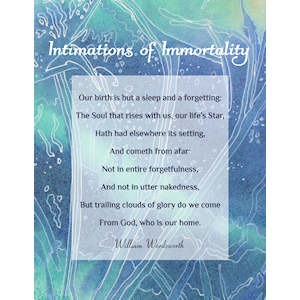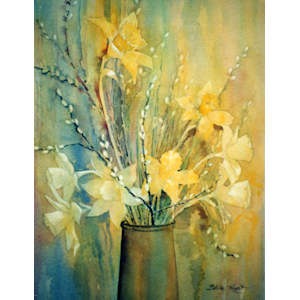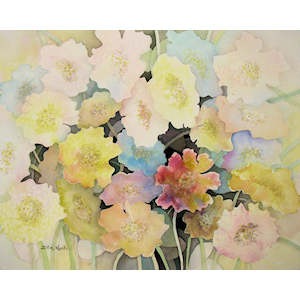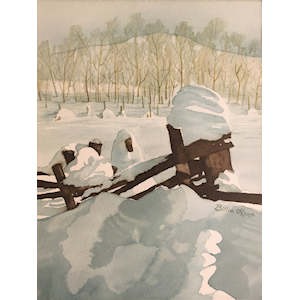 Click to view "Words on Watercolor"